Post by Daniel (commish) on Jun 18, 2019 13:42:14 GMT 1
Let's go home, ladies and gentlemen.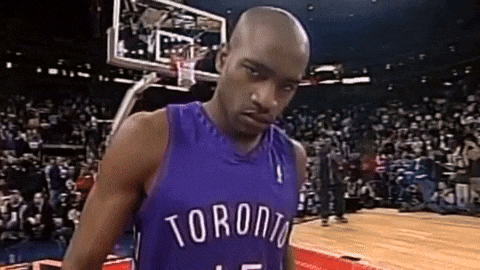 READ THIS FIRST
:


Please directly specify in advance how high you'd be willing to go if others push.
Which is different from bidding against yourself, if you can trust me. As proof, in the Rumors thread I'll be attaching the second closest bid in brackets, if this kind of auto-raise proved necessary. That being said, you don't need to write a novel. Look what Billy just wrote: "Terry: I'd give 17.5. 3 years + to. If 4 years is needed ok. I'll offer no raises but if 5% is needed ok." That's quick, efficient, and transparent.


Please always make your latest PM self-contained.
Quick copy-and-paste of the previous info (if still applicable) and then new info on top of that.


Below a list of every team's deals and outstanding needs.
I've done my best cleaning up the team sheets. Team needs divided into NEED and CAN. In bold the reasons why I'm slow to start the MPE circus.


You may now join the fun with all your offers including MPE!


I'm now listing ALL received offers.
Please complain if yours is still missing below.


Instead of more rumors, I'll just constantly add at the bottom of the official list!


Overview:

Jokic - can 2x MPE

Russell & RoLo & Muscala & JaMychal - need 2 more players between MPE and own FA - later can 2x MPE

Rubio & Harrell & Caboclo & Vonleh & Hezonja - can 1 more via
$4.7m Room MLE

Seth & Hood - need to release a player in October

Conley & Winslow & Vincent Poirier & Terence Davis - can 1x cheap MPE

Vuc & Beverley & Jeff Green & O'Neale

Len & Iwundu -
$11m cap space
, can sign 1 more

Matthews & Reggie Jackson & Rose & Willie & Ed Davis

KAT & Myles Turner & Rozier & Favors & Iggy & McGruder & Stanley Johnson & Nunn & Dillon Brooks - need 1x MPE - later can 2x MPE

Booker & Brook & Portis & McConnell -
can use $3m MLE

Boogie & Warren & Tyus Jones - can add 2 using
$4.7m Room MLE

need 5-7x MPE

Harden & Oubre & KCP

Bullock & Holmes & Moore & Caruso - need to release a player in October

need to release a player in October

PG13 & Belinelli & James Johnson & Okafor - need to add 2x MPE

Joe Harris & George Hill & Tristan & Ish

Looney - can sign 2 more with
BAE
and MPE

Kawhi & Theis - can 2x MPE

Kanter & Danny Green & VanVleet & Melli - can 1x MPE

Powell & Forbes & Rivers & Ennis & McDermott - need to release a player in October

Brogdon & Bjelica

Klay & Rondo & House - can 1x cheap MPE

Delon Wright & Kieff & Augustin & Scott - need to release a player in October

Kemba & Marvin Williams & Mudiay - can 1x MPE

Beal & Nance & Faried - can 2x MPE

Satoransky & Olynyk & JaVale - can 1x MPE

Steph & Dray - can 1x MPE

Butler - need 6x MPE - later can 2x MPE

Turner & Ilyasova - need 2 more between
BAE
, own FA, and MPE - later can 2x MPE
Imminent signings:
MPE offers:
Garrett Temple, Noah, Ellington, Kaminsky, Boban, Bayless, Knight, Taj, Korver, Jerebko, Bacon, Dorsey, Bonga, Frazier, CJ Miles, Tyrone Wallace, Yabusele, Neto, Bender, Carter-Williams, Burke, Tony Bradley, Guillermo Hernangomez, Biyombo, Tolliver, Troy Daniels, O'Quinn, Pau, Napier, Wanamaker, Justin Robinson, Luguentz Dort, Jalen Lecque, Shamorie Ponds


House rules:


September to June, I'm your helpful commish. In July, I'm the ruthless agent representing all players. I'll bleed you dry or die trying.


The moratorium will last till July 6.


All offers you send are official, in principle you can't back out.


Offers from teams without sufficient cap space (cell D58 in your team sheet) that don't specify exactly which exception is being used or how the cap space will be created instantly upon confirming the signing (aka conditional renouncements) will be ignored.


A smart GM is always lowballing 50 players simultaneously, although it is illegal to offer the same cap space to different players. How then? By sending long, detailed, NUMBERED lists of his priorities.


If you ask nicely, a lot of contracts can be agreed on early but signed with some weeks of delay, so that you can optimize cap usage as you please.


This of course doesn't apply to RFA. Although you have 2 days to match, a quick match or rejection is always a nice gesture to me and everybody else.


There is a ton of cap space between the orphans, so please respect my time and only send decent offers. As their care-taker, I have the right to offer roughly twice the money, or roughly $3m/year more than you (whichever is less) to overbid with an orphan.


As a rule of thumb I'll try to sign players in the order indicated in the FOFA19 sheet. That being said, e.g. last summer Nerlens Noel got $20m/year on day 1 and of course he accepted.


Your sources of information:



done deals after July 5



most importantly, the current situation at the top of this post is updated constantly!